Okay! I'm going to stop moaning long enough to point out a couple of outdoor, social distance-y activities you can do. I keep thinking about what it was like when the kids were little and how we'd go to the bookstore or the pet store or Target because we needed some diversion away from home. And now none of those seem like a great idea right now. So here are some potential diversions.
The Empire State Plaza has a scavenger hunt you can do. Download it here. Update from Ashley's comment below: In addition to the Empire State Plaza scavenger hunt, the New York State Museum has an exhibit, with highlights from the collections, mounted in the windows of the 4th floor terrace. There is also an online component. http://www.nysm.nysed.gov/exhibitions/windows-new-york
You can also find story books hither and yon, like this one at Central Park:
They're part of Schenectady County Public Library's Story Walks.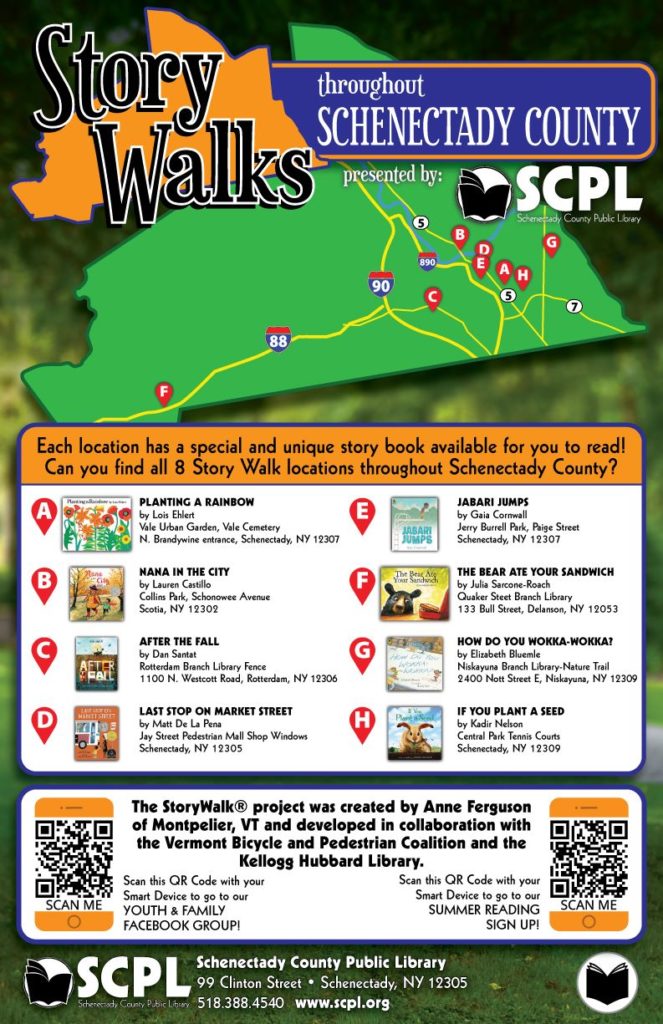 Find out about this and other programs on the SCPL Youth & Families Group on Facebook.
Here's the one at the Niskayuna Public Library.
And if you visit for the Story Walk, you can take that vaguely lame-ass walk at the back of its parking lot. I can imagine preschoolers loving the overgrown, hide-out-like charm.
Speaking of the library group, they also share information about 518 Fairy Homes, which has its own Facebook group.
Grafton Lakes has a bunch of great programs happening.
CREATE Community Studios has been doing some outdoor sessions.
15 Love is doing tennis lessons.
There are free kayak and bike rentals.
And don't forget about my social distance outing article.